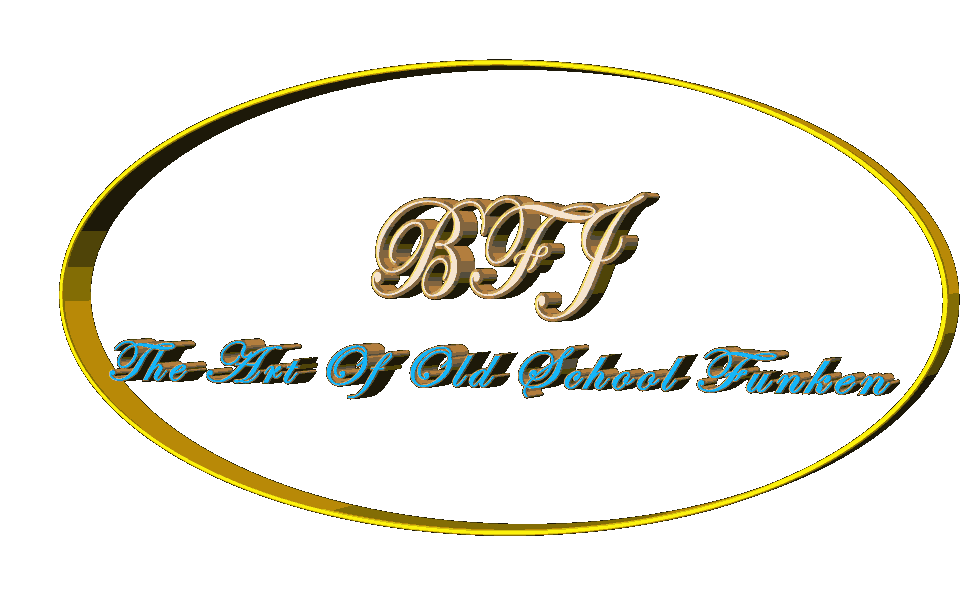 BUCKNER FUNKEN JAZZ GETS FUNKY IN ENGLEWOOD

August 8, 2014 · by Melanie J. Rice · in Features, Music, Uncategorized. ·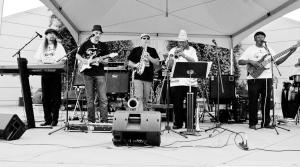 Buckner Funken Jazz brought their tasty fusion of old school R&B, soul,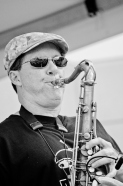 jazz and funk to the final concert of Englewood's 2014 Sounds of Summer series at City Center Amphitheater Aug. 7. Though Englewood is home to several of the band members, the home crowd was tough to play to. They seemed to enjoy the tunes, but weren't too keen on dancing on the longish, wet grass that served as a dance floor.
The band capably covered songs including, "Superstition," "Play That Funky Music," "The Lady in Red," and a crowd favorite, James Brown's "Get Up (I Feel Like Being) A Sex Machine." Brown's music is enjoying a renaissance today due to the August 1

Universal Pictures release of Imagine Entertainment's film, "Get on Up," that tells the story of Brown, aka,
"The Godfather of Soul," who died in 2006.
But, Buckner Funken Jazz isn't limited to cover pieces. They featured several of their original songs, including "Get Your Groove On." And, they brought a taste of Harlem to Englewood, via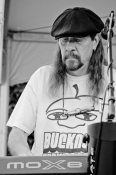 Five Points with their own "Five Points Strut." "It's not a song; it's a story," says Rod Buckner. "So check it out."
The lyrics go on to say, "Five Points was like a little Harlem. But no more." He speaks the truth. Today, the cradle of the Denver jazz scene is undergoing redevelopment, and with that has come skyrocketing real estate prices and
repurposing of clubs where the likes of Ella Fitzgerald and Charlie Parker once headlined. Buckner Funken Jazz is doing their share to keep the memory of those days alive

and give the next generation some fond memories of their own.